The Memorial (presented by Nationwide)! Almost time for the US Open (not that we're looking forward to another major), and we got two more tournaments beforehand. Out of Texas, and it's finally warm enough to play golf in the Midwest. Get ready for Jack Nicklaus, and the return of Tiger!
About the Sponsor
Nationwide is on your side! I figured since last week I talked all about commercials, I'd go back to looking up the history of a sponsor instead of copping out and posting videos.
Now known as Nationwide Mutual Insurance Company, the firm started out in 1926 in Columbus, Ohio as Farm Bureau Mutual Automobile Insurance Company. Since "Farm Bureau Mutual Automobile Insurance Company Is On Your Side" doesn't exactly roll off the tongue, FBMAIC changed it's name in 1955 to Nationwide Insurance, at which point it really became nationwide by expanding across the country.
Nationwide is comprised in total of an absurd number of companies. I'm not going to list them all (this is a golf article in the end) but if you're curious, click here and scroll for a while.
Besides being the sponsor of the Memorial, Nationwide also has a history of being sponsors in the golf realm. Being the title sponsor of a Web.com tour event in Columbus, as well as being the title sponsor of the Web.com tour for 9.5 years from 2003-2012. If you go around calling the lower tour the "Nationwide Tour", you might be considered pretentious, but you wouldn't exactly be wrong.
Ok fine, here's my favorite nationwide commercial.
About the Tournament
The big question this week: What we're Memorializing!?!?!?!?!?!?!?
First thought, they're Memorializing military people because that seems to be a super popular thing nowadays. You're pretty much the devil if you don't, at least that's what we're supposed to think. Though it recently came out that the military is paying NFL teams to honor vets as a sort of marketing tool. Well after not being able to find any mention of the military on the tournament's website, and the fact that it isn't on Memorial Day (which I'm assuming Jack Nicklaus could force the PGA Tour to do if he wanted to), I'm gonna guess that isn't what we're Memorializing.
The PGA Tour is back in the Midwest for the first time this summer. Couple more weeks until the US Open, whether you're trying to win some entries into the big million tournament, or trying to figure out how golf DFS (or really WFS) works, we've got picks for you to steal.
Jack's Picks
Not the best picks last week, but Sunday charges by Charley Hoffman and Zach Johnson vaulted my lineup to 5th in the 50/50 it was entered in. Not enough to cash in the GPP, but I at least recouped most of that entry fee.
This week, focusing on value picks a little lower in the salary range than I usually go with the thought that those players should normally have a higher salary.
Erik Compton ($5,600) — Big value pick here, or at least I'm thinking. One MC in the past 8 events and how in the world is his salary that low?
Brendon de Jonge ($6,800) — Just when I get mad and don't pick him, he goes and plays decently at the Byron Nelson. So with his salary, he's back in the lineup.
Rickie Fowler ($11,200) — Like his toughness in Ireland, so even though he's got to fly back to the US, I still like him here.
Russell Henley ($7,400) — Again with a low salary, or at least seemingly so. Don't need to justify him.
Justin Rose ($11,600) — The second of my high salary guys. Like his play on the tough courses.
Justin Thomas ($7,200) — Little of a stretch here in that he hasn't played the course, but don't think he's ever had trouble playing well on new courses.
Mike's Picks
Well, I should have realized that nothing good was going to come of a third of my original picks WD'ing the day before the start of play. Oh well, from here on out I'd advise not playing on ridiculous weather weeks unless you are very confident of your selections. Really solid field this week so there should be plenty of good value picks.
Jason Day ($10,800) — Not altogether sure why he's slipped below some of the players above him. There are a few high end guys who are worth the price tag and Day is one.
Kevin Na ($9,000) — Too much recent good play to ignore him. He hasn't finished outside the top 20 since February.
Brooks Koepka ($8,000) — Honestly, there aren't a lot of players in this salary-range that I really like. Koepka seems a better bet than most others around him in price, but he's first out if I decide to change anything.
Pat Perez ($7,500) — Like Na, so hot right now. For his recent form, $7,500 is a joke.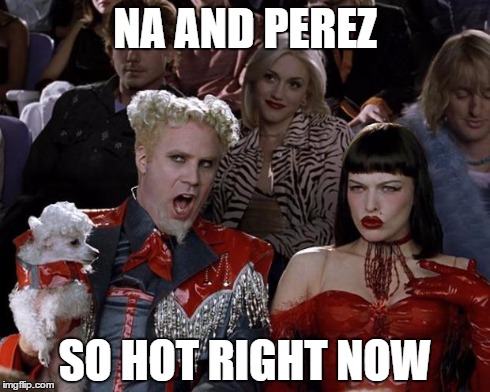 John Peterson ($7,400) 
Russell Henley ($7,400) — Wow, somehow missed Henley here. Not that I don't like Peterson anymore, but damn this is an undervalue.
Justin Thomas ($7,200) — Showed a lot of form early in the season and seems to have recently rediscovered the magic. Like Perez and Peterson, Thomas could easily have been priced $700-1000 more and no one could have questioned it.