When you go to the Tobacco Road website, you see a beautiful, sunrise picture of the par 3 8th green, the fairway of the par 4 9th hole in the background, and the following quote:
"HIGHLY DECORATED
NEVER DUPLICATED."
When talking about my favorite golf courses, I always tell people that the only feature that I need to see to be a fan of the course is that I have to be able to remember every hole individually after playing the course once. I need novelty, distinction, uniqueness, some other synonym of those words, and I don't care at all if the course follows the rules of other courses.
Tobacco Road nails all of my requirements, and if I had to choose one course I'd play the rest of my short life, it would be Tobacco Road.
The Beginning
"It's a beautiful course and even though I haven't seen all 18 holes of many courses I could tell it was unique. I also liked ringing the bells when you left the fairway"

– My sister Sara, when asked her initial thought of Tobacco Road

"I figured you were writing a review but did not plan to be quoted ha"

– My sister Sara, when asked if she knew I was going to use her quote in the review.

"i REALLY did not expect you to use my second gchat hahah"

– My sister Sara, messaging me on gchat, after looking over the post and seeing her quotes.
I'm not sure when I heard of Tobacco Road for the first time, either way, when my sister and brother-in-law flew down to NC for a 3 day weekend to play golf back in February, I told them to head to Tobacco Road to check it out, and frankly knew how much they'd like it (and by they I mean both of them because my sister wasn't playing, but she rode along in the cart). I also made sure to have them post a pic from the course, and obviously they went with the approach to the 13th green.
Fast forward a few months to the end of May when Mike and I (and couple caddie friends) were down in Pinehurst for the US Four Ball.  Mike and I missed the match play cut, so we had an extra half a day before our flight back home, which meant that all four of us got a tee time at Tobacco Road mid morning, starting on the first tee.
I mentioned just above how an Instagram picture of the 13th hole approach shot is a frequently posted picture from the course. Another of the three main pictures is the view from the first tee to the fairway. Hills with shrubs for lost balls on both sides just before the landing area make it slightly intimidating, but they are also something that you'll rarely see. Now, I'm lucky that I can hit drivers pretty far, far enough that from the back tees I can get so far over the hills that the fairway widens up enough. For those who don't hit it as far, don't worry, the fairway is still decently wide.
You'll find this view nowhere else. On to descriptions of course features!
Semi Bucket Greens
Moving about 300 yards from the first tee to a 220 yard approach shot, the first green is a great example of the semi-bowl greens that are common to Tobacco Road. From the pic below, you can see the slope from the left side of the green over to the right. Looking at the bunkers on the right, you can see the slope to the back left of the green, and the slope from the back left to front right. A green that's a valley.
It's a very common feature of Tobacco Road (and exactly opposite of Pinehurst numero dos), and slopey greens make you need to know where to land the ball if you're looking for a tap in birdie.
In my case, after a well hit driver off the tee and over the left hill (which is where to aim since the opening of the semi-bucket green is the left side), I hit a cutter 4 iron that fed down to the hole a decent amount from where it landed to 30 feet away, and I ended up 2 putting for a birdie.
These semi-bucket greens do make the course easier, but difficulty is not at all what I'm looking for when picking a course to play over and over and over, and neither is a feature that can help lower your score. The thought of landing areas and the excitement of seeing the ball roll to the hole, combined with the uncommonality of this feature, is the experience I want.
Doglegs where you choose how much to cut off, aka Loop Holes
If people start talking about this type of architecture as a Loop Hole, I'm getting credit for inventing the term.
When playing Tobacco Road, one of the main things you'll see here are holes with giant, waste-area-bunkers between the tees and the greens, and a giant fairway that wraps around the entire thing.
it good

MD Mueller
Don't be confused by the title of this post because the courses at Streamsong Resort have nothing to do with Pocahontas. But the courses there have colors as names (Blue and Red), and when Mike and I played there recently it was super windy thanks to a cold front coming through. Also, GOTM went to a Disney-themed trivia night at a bar at home and we knew none of the answers other than the one about Colors of the Wind, the main song in Pocahontas. Also also, my sister and girlfriend sang that song using the karaoke system that was at our AirBnB the night after we played. So if you want to listen to that song while you read about how great the Streamsong courses are, here's the link for listening on youtube. If you watch that music video, Pocahontas and John Smith do go swimming in a stream at one point, so that's also a Streamsong.
At first I planned to review both the Red and Blue courses in one article, but I had too much to say and too many cell phone quality pictures to share, so I ended up breaking them into two posts. If you're looking for part 2 of the review, meaning of Streamsong's Blue course, check out the review here.
With that being said, here we go with Streamsong Red!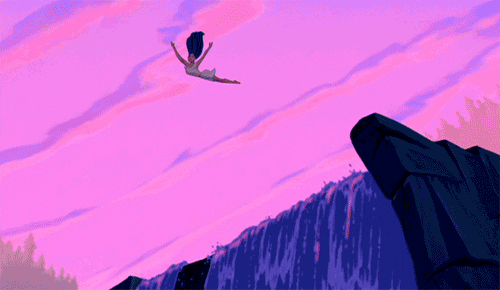 TL;DR
It's incredibly modernly classic, and totally worth paying and playing. If you don't want to read this awesome but very long article, that's cool, but the pics are worth it and provide a good summary.
The Beginning
The day after I played 36 holes out at World Woods, MD Mueller flew down to Florida and and we drove an hour from our AirBnB on some highways, some back roads, and a somewhat long tiny road where the speed limit is 20 mph, and made it to the courses at Streamsong Resort.
Many modern resort courses, such as Bandon Dunes, Cabot Cliffs, and Sand Valley, require similar drives. All these places are decently far from any big city, and each of them has a large amount of beautiful land on which to build some of the best modern courses in the US – Streamsong included.
Similar to Victoria National in Indiana, Streamsong is built on what used to be a mine, creating plenty of hills and valleys and even lakes. When you walk out the back side of the Red and Blue courses' pro shop / clubhouse  you see a few holes and the lakes and sand hills from left to right.
There are currently two open courses — the Blue designed by Tom Doak and the Red designed by Coore-Crenshaw. The course routes are close to each other and slightly intertwine. Actually, the sixth hole of each course returns to the clubhouse, allowing golfers the option to play a 12-hole course made up of the first six holes of each Blue and Red. And they even have a scorecard for the 12-hole option!  As of now, the Black course is almost done and will be open for play in the fall of this year.
The Red and Blue clubhouse is absolutely beautiful and looks almost like a modern apartment building. It's made mostly of glass, is somewhat tall, and includes a restaurant / bar and a pro shop on the inside.
We were able to play 36 of the 37 holes currently open (with the 37th being the bye hole, a par 3 near the clubhouse to help groups that need a playoff hole to settle their bets) right after a cold front came through, leading to highs of mid 70s and super windy conditions with gusts around 25 mph. During the main season for the Florida resort, they have rules about no carts on the courses meaning that we were walking the entire day. This wasn't an issue for me because apparently I'm in good shape, while Mike was riding the struggle bus at the end.
The first round on either costs about $225, and if you play 36 holes in one day like we did, the replay rate is around $150. Considering how highly ranked these courses are, we found the cost to be expensive but fair. The most expensive courses I remember hearing about are Pebble Beach for around $500, Pinehurst #2 for about $400 (Mike and I get to play there a couple times for free this year after qualifying for the US Four Ball this May), and I think Doral raised its price to about $400 as well for some reason which is dumb since that course isn't that amazing. I digress.
Before our morning tee time for the Red course, we hit a few balls on the driving range with well-maintained bermuda grass. The range is downhill so you can see where every ball lands. Next to the driving range, we hit a few pitch shots on the very high quality pitching / chipping green  – super large with plenty of flags, which reminded me of Michigan's practice area from back in college. In case you're wondering, that's exactly the type of green that you should look for if you want to get better at chipping and pitch shots.
As for the putting green next to the first tees, there was great grass again which did end up matching all the greens on the course, but for some reason there were no holes, only those wooden sticks they put in the green that have a like a real hole, but really don't do much for you. After hitting a few putts at these sticks, it was time to head to the first tee.
The Tee Time
Here's a pic of that first tee shot. See those bunkers? The one on the right is about 400 yards out – talk about depth perception issues. Also see how the entire right side of the landing area is open? I thought that too, so I hit a slice off the first tee to avoid the left side bunker. Turns out one of the few lakes on the course is actually just hidden by the mound to the left of the tee. A cut is still the type of tee shot to hit on the first in case you were wondering, just don't slice it too much.
I've said before that to be a cool kid in the golfing world, all you need to do is talk about all the Coore & Crenshaw designed courses you've played in your life. And last week, a couple other of the GOTM guys (and gal) and me made it down to Dallas for a post-Christmas golf trip where the location was decided by finding a direct flight to somewhere without snow. Dallas got checkmarks for both of those, and also was home to Trinity Forest, one of the newest Coore Crenshaw designs.
Trinity Forest, plunked just south of the city and home track for SMU's golf teams, opened in the spring of 2016, and the big wigs of Texas also gravitated to the course right away. Jordan Spieth becoming a member (he can't play Dallas National every day amirite?), nobody's favorite side-saddle putter with the SMU ties, Bryson DeChambeau has also joined. Throw in a former president in Dubya, and you've got yourself a Texas party. Also while we were out there, Cameron McCormick was giving a presumably $500 an hour lesson, and Emmett Smith was somewhere on the course, but try as we might, we had no luck in finding him.
Facility-wise, the main clubhouse is still (and was) being built, but the makeshift trailer clubhouse has to be the best trailer clubhouse in the history of trailer clubhouses. Full bar, lockers, showers, all the hair and beauty products that could possibly be needed in a men's locker room, lounge room, TVs, shoe shine equipment, and even M&Ms that Dylan crushed after the round.
The attitude at the club was awesomely laid back too. There was a group that went off along with us, them starting on #10, who went off with those Golf Board things. Pat asked our forecaddy Jesse about the policy on phones and cameras on the course, and Jesse gave a look of "why would there be any issues with using phones?" When we rolled up in the carts that we took from the parking lot, there were a bunch of push carts there if we wanted them. And at the turn, the guy working brought out a foam cooler of beer at Dylan's request.
We headed to the practice facility first, which featured a range with an indoor teaching area (where McCormick was teaching), and on the other side, a giant facility which we learned was for the SMU team. Off to the side was a giant sloping putting green with only 3 holes cut for some reason, and connected to that was a chipping area with bunker. Off past that was a 9 hole short course, which we didn't play.