Streamsong Red — The Colors of the Wind Part 1
it good

MD Mueller
Don't be confused by the title of this post because the courses at Streamsong Resort have nothing to do with Pocahontas. But the courses there have colors as names (Blue and Red), and when Mike and I played there recently it was super windy thanks to a cold front coming through. Also, GOTM went to a Disney-themed trivia night at a bar at home and we knew none of the answers other than the one about Colors of the Wind, the main song in Pocahontas. Also also, my sister and girlfriend sang that song using the karaoke system that was at our AirBnB the night after we played. So if you want to listen to that song while you read about how great the Streamsong courses are, here's the link for listening on youtube. If you watch that music video, Pocahontas and John Smith do go swimming in a stream at one point, so that's also a Streamsong.
At first I planned to review both the Red and Blue courses in one article, but I had too much to say and too many cell phone quality pictures to share, so I ended up breaking them into two posts. If you're looking for part 2 of the review, meaning of Streamsong's Blue course, check out the review here.
With that being said, here we go with Streamsong Red!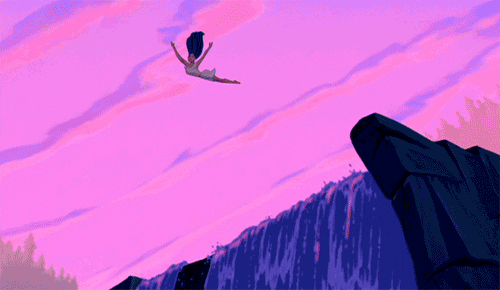 TL;DR
It's incredibly modernly classic, and totally worth paying and playing. If you don't want to read this awesome but very long article, that's cool, but the pics are worth it and provide a good summary.
The Beginning
The day after I played 36 holes out at World Woods, MD Mueller flew down to Florida and and we drove an hour from our AirBnB on some highways, some back roads, and a somewhat long tiny road where the speed limit is 20 mph, and made it to the courses at Streamsong Resort.
Many modern resort courses, such as Bandon Dunes, Cabot Cliffs, and Sand Valley, require similar drives. All these places are decently far from any big city, and each of them has a large amount of beautiful land on which to build some of the best modern courses in the US – Streamsong included.
Similar to Victoria National in Indiana, Streamsong is built on what used to be a mine, creating plenty of hills and valleys and even lakes. When you walk out the back side of the Red and Blue courses' pro shop / clubhouse  you see a few holes and the lakes and sand hills from left to right.
There are currently two open courses — the Blue designed by Tom Doak and the Red designed by Coore-Crenshaw. The course routes are close to each other and slightly intertwine. Actually, the sixth hole of each course returns to the clubhouse, allowing golfers the option to play a 12-hole course made up of the first six holes of each Blue and Red. And they even have a scorecard for the 12-hole option!  As of now, the Black course is almost done and will be open for play in the fall of this year.
The Red and Blue clubhouse is absolutely beautiful and looks almost like a modern apartment building. It's made mostly of glass, is somewhat tall, and includes a restaurant / bar and a pro shop on the inside.
We were able to play 36 of the 37 holes currently open (with the 37th being the bye hole, a par 3 near the clubhouse to help groups that need a playoff hole to settle their bets) right after a cold front came through, leading to highs of mid 70s and super windy conditions with gusts around 25 mph. During the main season for the Florida resort, they have rules about no carts on the courses meaning that we were walking the entire day. This wasn't an issue for me because apparently I'm in good shape, while Mike was riding the struggle bus at the end.
The first round on either costs about $225, and if you play 36 holes in one day like we did, the replay rate is around $150. Considering how highly ranked these courses are, we found the cost to be expensive but fair. The most expensive courses I remember hearing about are Pebble Beach for around $500, Pinehurst #2 for about $400 (Mike and I get to play there a couple times for free this year after qualifying for the US Four Ball this May), and I think Doral raised its price to about $400 as well for some reason which is dumb since that course isn't that amazing. I digress.
Before our morning tee time for the Red course, we hit a few balls on the driving range with well-maintained bermuda grass. The range is downhill so you can see where every ball lands. Next to the driving range, we hit a few pitch shots on the very high quality pitching / chipping green  – super large with plenty of flags, which reminded me of Michigan's practice area from back in college. In case you're wondering, that's exactly the type of green that you should look for if you want to get better at chipping and pitch shots.
As for the putting green next to the first tees, there was great grass again which did end up matching all the greens on the course, but for some reason there were no holes, only those wooden sticks they put in the green that have a like a real hole, but really don't do much for you. After hitting a few putts at these sticks, it was time to head to the first tee.
The Tee Time
Here's a pic of that first tee shot. See those bunkers? The one on the right is about 400 yards out – talk about depth perception issues. Also see how the entire right side of the landing area is open? I thought that too, so I hit a slice off the first tee to avoid the left side bunker. Turns out one of the few lakes on the course is actually just hidden by the mound to the left of the tee. A cut is still the type of tee shot to hit on the first in case you were wondering, just don't slice it too much.
The depth perception issues do seem to be a common part of the Red course. Same with the second hole, a dogleg par 5 with a lake in front of the tee shot and hazard / lost ball terrain on both sides of the fairway. Usually on holes like that, a lake in front of the tee shot is either for prettiness or to gulp topped tee shots that don't deserve to get to the fairway. In this case, that lake did both because it was pretty, but we also needed a lot more carry than we expected. Mike's tee shot looked perfect off the tee and did end up perfect, but it only barely carried the water.
Besides the depth perception issue, the other thing that popped out right away was the unique design of the greens, which means it's time to talk about Coore-Crenshaw (CC).
Remember when I talked about how distinct Pete Dye designed courses are? I'll claim that CC courses are similar in that regard, but in a very different way. I've been lucky enough to play a few of the CC courses in the past, starting with Bandon Trails during the Pub Links in '11, then the 13 holes of Sand Valley that were open last summer, Trinity Forest in Dallas just past this last Christmas, and then here at Streamsong.
I am a big fan of their courses. They're part of a group of a few modern architects who understand classic golf course design, but create types of courses that haven't existed before. When you play one of their courses, you'll be in awe of how different the holes are compared to courses you usually play. It's the design features, not the terrain, that makes their courses unique.
[As an example of a unique course, there is a 9 hole course next to where I grew up that's 10 bucks to play, par 33 with no par 4s, has two holes in a row that don't have bunkers, which is somewhat rare, and green speeds of 5 on the stimpmeter during the summer. But it's a blast to play because they have multiple holes that I don't see anywhere else. Definitely need to do a review of that course at some point.]
CC courses are different, fantastically made, and when you play any of them, you'll have a mental state where you feel that you're in a different universe, and will enjoy walking around and being an explorer of the new land. We're getting philosophical here.
Anyway, after only playing the Red course one time, I can remember every hole distinctly, which is the number one requirement for me to consider a course a great one. In this case, compared to Bandon Trails or Sand Valley, there's not much elevation change on this land. Creating a course with memorable holes on that type of land is even more impressive.
The first 6 holes loop around and come back to the clubhouse, and since the loop is counter-clockwise, you'll see more than a few doglegs to the right — 2nd, 3rd, and 5th holes.
Here's the approach on #2, a par 5. Check out the space to the left of the green. Works to keep the ball in play when trying to reach in 2 shots, but difficult chip…
… where it's decently uphill until the green starts, and then downhill to the right side of the green. Classic design penalty for playing it safe, but not hitting the green.
This is the approach at the 5th hole, a long par 4 dogleg right with a lake on the left side of the fairway, and a mound with long fescue-esque grass on the right side which is where I yanked my drive and lost the ball. Also, check out the 6th green to the right of the pic, and the clubhouse in the background.
Speaking of the par 3 6th, below is the view from the tee. Because Mike teed off first and yanked one left and lost it, I got scared of doing the same thing and dumped it in that bunker on the right. Luckily I hit a good bunker shot and made a 4 footer for par.
After the 6th hole, the course shoots outwards. Number 7 is a par 5 with enough room to hammer your drive as far as you can and only end up with an 8 iron into the green as your second shot. It reminded me of the 10th hole at Sand Valley. Again, it's a tough green and if you're on the wrong side or the pin is in a hidden spot, you're not going to be able to get up and down from close.
The 8th hole, a short par 3 shown below, is also a hole with a green large enough to make certain pin locations really difficult to hit it close. Check out the pin below, right over a bunker on a green that has no depth in that area, and slopes front to back. There's also a large back right part of the green. Even though I claim that it's "really difficult to hit it close" to that pin, Mike managed to stuff it to 3 feet and made a deuce on the hole.
The 9th hole is a driveable par 4 where the green slopes front to back, meaning a tough second shot no matter where you hit the drive. 10 and 11 are par 4s with enough room to hammer drives, again, while making sure you avoid the fairway bunkers that are plunked in the middle of the fairway, something that definitely is a CC design feature (see 18 at Sand Valley if you really want actual fairway bunkers).
The very distinct 12th is a super long 500 yard double dogleg par 4 that's really beautiful except for the fact that I lost another ball off the tee and was probably so annoyed because of that snappy hook that I didn't take a picture of that hole. Incidentally, since it was into the wind, Mike considers it a shortish par 5 because he hit his second shot into a bunker that was 50 yards short of the green.
The 13th hole is a par 5 with an enormous fairway. I hit a cruddy drive and a cruddy second shot, but they both somehow remained in play and I was able to make par.
The 14th hole is a par 3 – see my tee shot below. It's a pretty standard hole with bunkers surrounding the green which is where I hit the tee shot, but got a sandy cause I seem to get up and down from every bunker I hit it into.
The 15th hole below is an uphill par 4. There's a giant deep bunker just to left of the fairway that can cost you a shot. There's more room on the right, but if you hit it too far to the right, you'll have a longer and more awkward shot into the green. This setup is a very common golf course design feature across many designers. For some reason, the picture I took of this hole is slanted, so make sure to tilt your head to the right to check out the look of the drive.
And then we get to 16, which I'll call the signature hole not just because it's the hole shown on Streamsong's website when you click on the link to get info of the Red course. It's a par 3 over the water with an augmented biarritz green that's over 70 yards long with a giant dip in the middle. It's a super remarkable par 3 when compared to all other par 3s, and also a new design feature when designers want to get creative on template holes.
Now the only thing about CC designs that I'm slightly down on is their once-in-a-while-too-crazy green where the penalty for hitting the wrong part of the green is too large. Besides this hole, the 8th hole at Trinity Forest comes to mind which is a par 3 over a canyon that has a green with two levels of two very different altitudes. On the day we played, the 16th hole at Streamsong Red had the pin way back, causing the hole to be 225 yards. That being said, the reason I might be iffy on this hole is because I sliced my 4 iron into the shrubs to the right and lost the ball, while Mike hit a beautiful baby 3 wood to 15 feet. Maybe jealousy because I play these holes like garbage, or maybe because I do think they're too quirky.
Back to all positivity. 17 and 18 on the Red course go out and back from and to the clubhouse, with 18 being an uphill hole with tons of white sand. As with all doglegs, a more aggressive tee shot over the difficult bunker will result in a shorter second shot, but…. you know how these holes work. See hole 15 (above) for further explanation. They're classic doglegs, but with a modern look.
That morning, we finished the round in a little over four hours. For a walking foursome at a new-to-us course, it really had great pace. I can't actually remember if we ever had to wait to hit shots until may be the second shot into 18, which is exceptionally fantastic.
Overall, and after writing and thinking about the course again here, I am stuck in a position of wanting to play the Red course again for three reasons:
My swing was garbage and I missed in both directions.
The course is incredibly unique. There are a few types of holes that I've seen at courses before, but the great majority are different. Large, sloping, and randomly shaped greens are a huge part of that, but the design of the holes themselves is also beckoning me to come back.
I now know what the holes look like and where to hit it if I'm looking to score well.  This is the most common feature of modern course designers, especially CC. Instead of courses like the old country clubs that you'll usually find hosting US Opens (e.g. Winged Food), these new courses are built in a way that makes you think about where to hit every single tee shot. Remember how I talked about all the dogleg holes where the angle you have for your second shot makes a big difference? That's what all of these modern courses are like, especially Streamsong Red.
Since I love torching hot weather, maybe summer is the time to return.
That's it for the Red course. When I post my review of the Blue, I'll link it here, and then talk about the similarities and differences between the courses. For now though, go back to thinking about how long spring is going to last, and how great summer is going to be to play golf.